The quartet "Kaleidoskop" proposes a wide musical spectrum. Starting from the modern jazz bassist Alex Morsey , percussionist Fethi Ak, guitarist Christian Hammer and saxophonist Dimitrij Markitantov – they look towards Eastern and Southeastern Europe through the Middle East.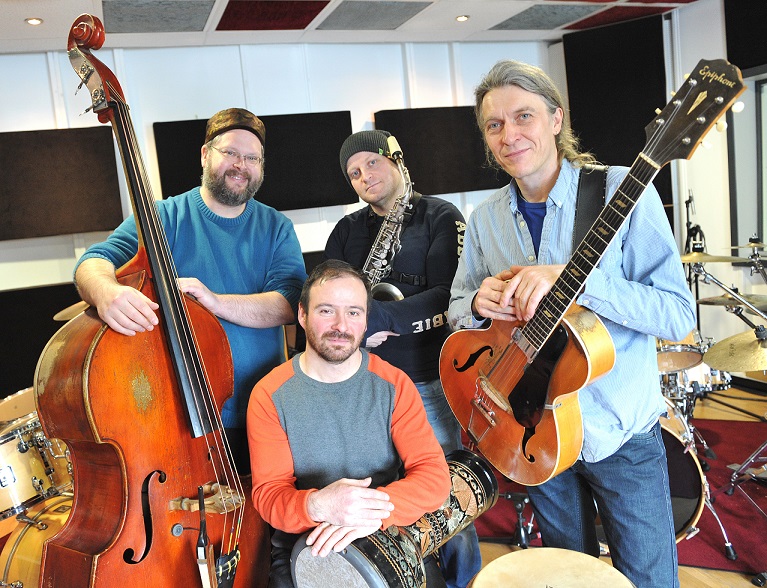 Alex Morsey and Christian Hammer have been playing together  for some years now in various band projects, starting from the Organ Band "Know what I mean?"  to  "The Dorf".
Fethi Ak zählt is one of the best darbuka players in Germany and in the Turkish music scene  he is a very popular live and studio musician.
Dimitrij Markitantov met the three musicians, when he played instead of one ill accordionist at two concerts. Saxophonist who was born in Kiev combines melodic elements of the Balkan with modern jazz saxophone and a wonderful sound on alto and soprano saxophone. It emerged at this meeting immediatly a human and musical understanding that inspired all involved to further cooperation. The program includes his own compositions, as well as adaptations of classics from jazz and world music.