The Trio Cantango Nuevo from Berlin performs works from Astor Piazzolla, Jho Kaufmann and their own arrangements of Japanese composers.
Tango Nuevo is a style that was founded by Astor Piazzolla and developed by him and other composers in the 60s.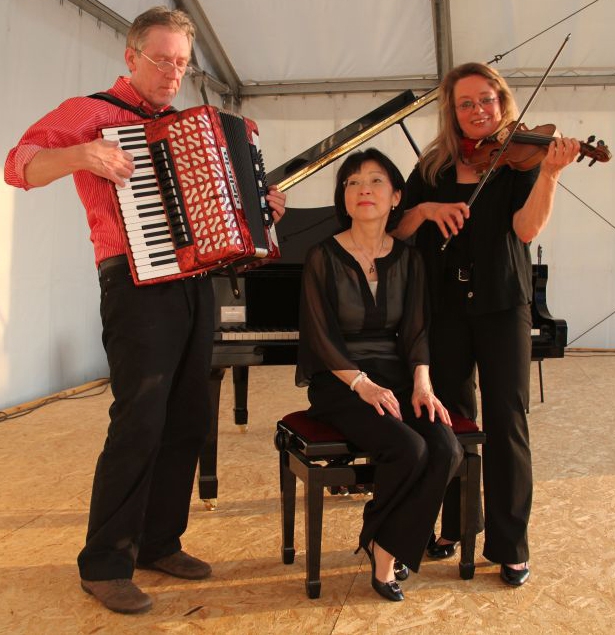 The origin lies in the roots of tango, as it was danced and lived in Argentina and Uruguay – in a unique blend with elements of classical and Latin American music and jazz, as well as the very personal way in which Piazzolla experienced the world.
The trio Cantango Nuevo abducted their audience – with violin, accordion and piano into the world of the tango – with its liveliness and melancholy, with its ups and downs, with its lyrical and excitable moods….tango in its completion.
The musical-cultural background of the three musicians from Japan and Germany moves from classical music to jazz and Latin to free improvisation and contemporary music. Like that you can find an interpretation of the music of Argentinian origin same as an intercultural meeting  and movement to something quite unique.
Cast:
Miyuki Motoi – Klavier
Susanne Schulz – Violine / Viola
Jho Kaufmann – Akkordeon